ICE CREAM | DESSERTS | ESPRESSO | CANDY
Currently owned and operated by the Simpson Family, Serendipity is carrying on the traditions set up by MV Advancements.  Serendipity Ice Cream is a gem to locals in McMinnville's historic downtown area and a hotspot tourist destination!
Come on in and enjoy the 1880's atmosphere, excellent customer service, a lively player piano, scrumptious desserts and Oregon made ice cream.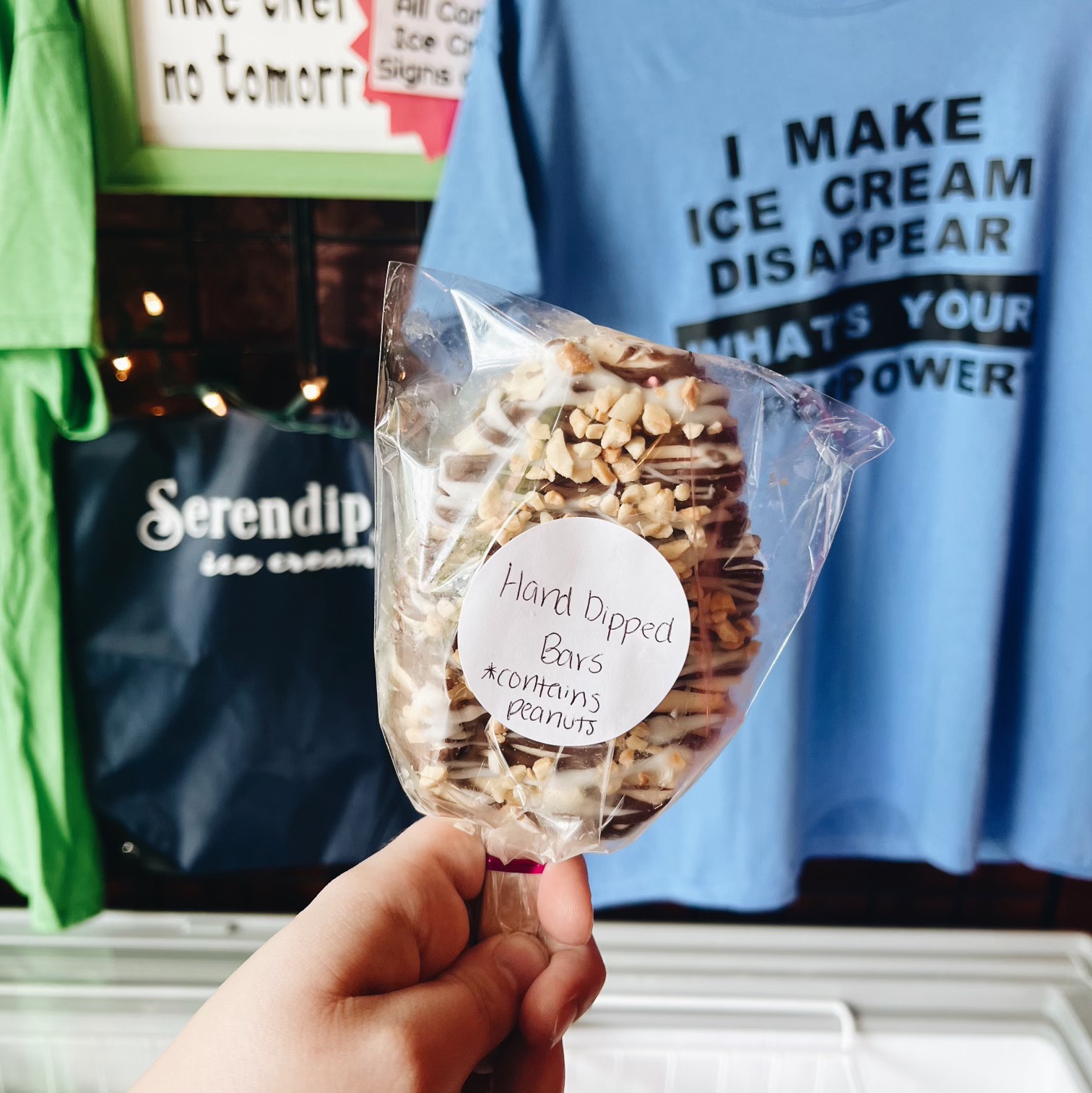 OUR STORY
A DOWNTOWN ICON
Since 1886, the Cook's Hotel building has stood on Third Street on the center of McMinnville's picturesque downtown. Although no longer offering lodging, the building now serves up hospitality of a different sort.
In 2000, the Cook's Hotel lobby was painstakingly renovated to its original turn-of-the-century charm and Serendipity Ice Cream opened for business. Surrounded by stained glass, polished hardwood floors, etched glass chandeliers and a rollicking old player piano, workers serve up Oregon-made ice cream, handmade waffle cones, glass-bottled sodas, candy, scratch-baked cookies, and more!
In 2019 Serendipity was put on the Oregon Ice Cream Trail map and named one of 10 stops on the trail as a must-try! "This trail showcases the best ice cream you'll find anywhere in the world!" said Josh Thomas of the Oregon Dairy and Nutrition Council. These tempting treats offered with good old-fashioned customer service do a splendid job of bringing back favorite childhood memories to older Serendipity patrons and creating new memories for younger customers.
CONNECT WITH US
WE'D LOVE TO HEAR FROM YOU